---
Your tooyoo solution
Create your personal planning file on tooyoo.ch by completing the dashboard questions. You will be advised and guided throughout the input process.
Select the trusted persons who will have access to this information after your death.
---
An interactive checklist for your loved ones
When your death is announced by the chosen trusted persons and the certificate of death is validated, the platform generates a decryption key and reveals your stored information in the form of an interactive checklist .
Your loved ones will be accompanied free of charge, step by step, to make managing the death as simple as possible. They will benefit from the automatic termination-letter generator.
---
Legally valid information
The tooyoo personal planning file is authentic, in the absence of any other physical legal document. It is important to date and sign this as it will make certain documents legally valid.
The information relating to your last wishes has a moral value. With tooyoo, you make life easier for your loved ones by managing the transmission of your data and assets.
---
Confidential and secure information
Your information is stored in a secure digital safe located only in Switzerland.
Your data is therefore subject to the strict confidentiality and data protection laws Swiss.
Tooyoo is based on a complex encryption system with several encryption levels to guarantee a very high level of security for your data.
---
What people are saying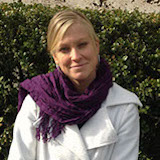 Our duty is to comfort and support recently bereaved families. Tooyoo is an effective digital aid for families, providing them with all necessary information in a single location accessible by smartphone or computer. We recommend tooyoo as a practical administrative solution.

Sarah Joliat and Philippe Seidel, Léman funeral services, Vevey (Switzerland)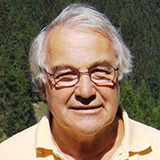 Let's talk about death! tooyoo is the perfect new way to break through our inhibitions regarding this topic.

Bernard Crettaz, sociologist, founder of Cafés mortels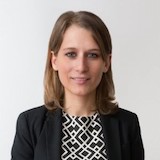 I have met with families that did not have any advance directives regarding the funeral preferences of the deceased nor any basic information on how to proceed with basic post-death procedures. Digitalising all the necessary information beforehand allows loved ones to respect the deceased individual's wishes in addition to making life easier for them during an emotionally difficult time.

Géraldine Juge, founder of Separate Ways I was looking for the best solution to save my last wishes plus my access codes and passwords for various websites.

Charles-Albert C., tooyoo customer I realised that I had to take my destiny into my own hands (organ donation and wills). I'm glad we met!

Liliane T., tooyoo customer