Store your data in a single, secure location
Personalised guidance for you and your loved ones.
Supportive and flexible
Our simple, structured questionnaire will help you lay out your final wishes, which you can define and modify at any time. This opens up a direct channel of communication with your trusted loved ones, guiding them step by step through the administrative and organisational procedures following your death.
Secure and confidential
The information you provide is stored in a secure digital vault located in Switzerland. It is therefore protected by stringent Swiss data-privacy laws. Your data is further protected automatically end-to-end encryption and only your chosen legacy contacts will be able to access them – after submitting an official death certificate.
Accessible and centralised
Designed for maximum user-friendliness, tooyoo can be accessed wherever you are and on any device. It serves as a central digital storage vault for all of your data, which you can modify at any time. This way you can be sure nothing is missing.
Our business partners
We have partnered with leading professionals in their respective fields to build a strong, effective network
---
Reassure and assist your loved ones
You will be compiling a digital folder – accessible at any time by PC or smartphone – to organise all pertinent aspects of your life by category. This platform allows you to transmit any and all information that may be useful to your loved ones in the event of an accident or your death.
Medical directives

Would you like your life to be prolonged as long as possible? Do you want to donate your organs?

These questions enable you to document key medical information regarding organ donation, advance directives and other end-of-life wishes.

Digital accounts

What will happen to your online accounts and social media pages after you pass away?

Store all relevant social media information here and choose whether to have them automatically deactivated by tooyoo following your death or to have login details transmitted to your loved ones.

Administrative

Losing a loved one is a painful experience compounded by the many administrative tasks that must be taken care of.

Make preparations by providing key information about insurance, bank accounts, pension funds, lease agreements and official documents such as your family record book, identity card and more.

Funeral arrangements

tooyoo offers the opportunity to submit all the information required by funeral parlours to streamline funeral arrangements.

We will help you communicate your final wishes by asking key questions. You can also personalise your funeral by indicating preferences regarding music, flowers and texts to be read.

Estate planning

What is involved in estate planning and what information is required?

We will assist you in communicating key information – your notary, will, executor, division of property and more – to your loved ones when the time comes.
---
What people are saying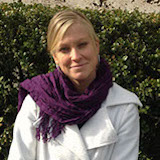 Our duty is to comfort and support recently bereaved families. tooyoo is an effective digital aid for families, providing them with all necessary information in a single location accessible by smartphone or computer. We recommend tooyoo as a practical administrative solution.

Sarah Joliat and Philippe Seidel, Léman funeral services, Vevey (Switzerland)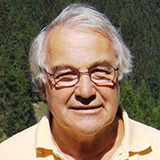 Let's talk about death! tooyoo is the perfect new way to break through our inhibitions regarding this topic.

Bernard Crettaz, sociologist, founder of Cafés mortels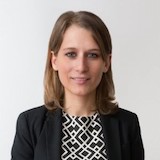 I have met with families that did not have any advance directives regarding the funeral preferences of the deceased nor any basic information on how to proceed with basic post-death procedures. Digitalizing all the necessary information beforehand, allows loved ones to respect the deceased individual's wishes in addition to making life easier for them during an emotionally difficult time.

Géraldine Juge, founder of Separate Ways I was looking for the best solution to save my last intentions, respectively the various accesses to websites, passwords and login.

Charles-Albert C., tooyoo client I realized that I had to take my destiny into my own hands (organ donation and wills). Thanks for crossing my path!

Liliane T., tooyoo client