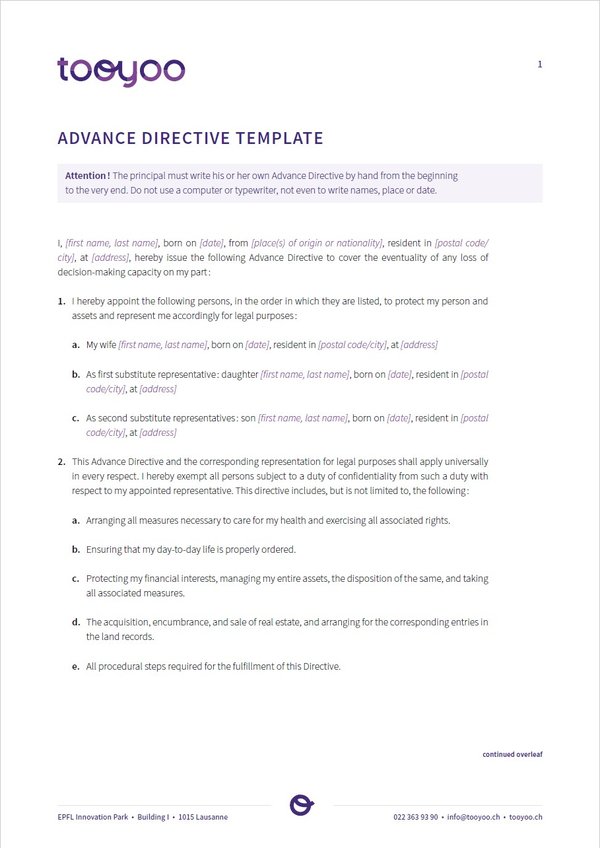 An official document by which an individual designates one or more people to represent them in the event that the individual should become incapacitated. The chosen person(s) must accept their role and have a copy of the mandate.
The advance directive is a kind of specific power of attorney in the event that a person is no longer capable of making decisions. It is often done in parallel with Patient decrees.
Downloading does not imply any form of contract or other financial commitment.