Digital inheritance
---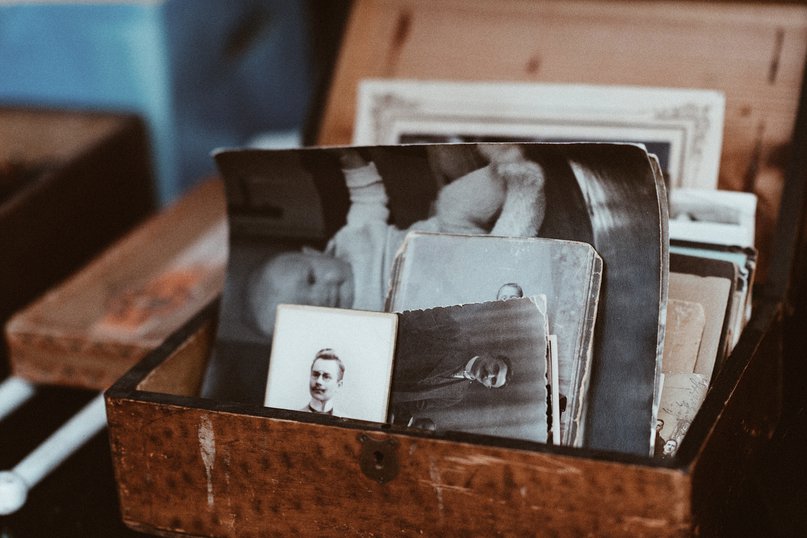 Have you ever asked yourself the question about what will happen to your Facebook, Twitter or Gmail accounts once you are no longer around? Or how should you manage this kind of data after a loved one has passed away? Such questions are quite normal. Merely a glance at our daily routines is enough for us to understand the importance of our digital inheritance.
These days, almost everything is managed through a website account: our telephone, subscriptions, bank accounts. Even our health insurance. Our files, photos, songs and films are stored in the cloud. That raises the question how our loved ones can access this data the day we are no longer here. Even to access our phone they will need a code.
Some digital data such as photos and videos have sentimental value. Social media sites give "suggestions" of whom to friends, to get back in contact with, or tell us whose birthday it is. Such situations can be difficult to handle for the deceased person's loved ones. That is why it is important that these accounts are not simply forgotten about.
The information and content that we upload are stored on private websites that are governed by standard terms and conditions. The most important consideration is that, on some sites, we lose our property rights the moment we agree to the terms and conditions. When we buy downloadable music or films over the web, we are not actually buying a hard copy (e.g. a CD or a DVD) but a type of user license. This license cannot be transferred. Once the owner passes away, the account is simply deleted. For example, music bought on iTunes cannot be transferred to an heir, even though the music was lawfully purchased at the time.
Managing someone's digital identity after they have died can be time-consuming and complex. Some platforms have made progress, for example by offering special settings. Yet others do not offer any real solution. Each site has its own terms and conditions, and there is still no legislation governing the issue.
Best Solution Is to Transfer Access
The most straightforward and effective solution is transferring access. As with our belongings, we can also give directives about our data. First we should make a list of all our accounts together with their IDs and passwords, then pass them on to our heirs. Don't forget the access code to the telephone, especially because these days most websites use two-step authentication through a text message code. Then we need to tell our heirs what our wishes are. Do we want our accounts to be permanently deleted, or maintained, or will we allow our loved ones to download the data? By making this list, our loved ones can access our accounts more easily and act in accordance with our wishes.
Expressing wishes in regard to our digital inheritance is important simply because our loved ones will be faced with the question of whether our accounts should be deleted or kept. Opinions can differ on the subject. As we shall see, some platforms only offer the option of deleting the account, while others allow for changing the profile into a kind of memorial account. It is better if you express your opinion ahead of time to help guide your loved ones afterwards.
If Account Information Is Not Transferred
Failure to transfer the relevant information leads to complications, firstly because heirs do not know which accounts were held by the deceased person. Secondly, each platform has its own terms and conditions, meaning that loved ones will have to investigate each one, one at a time.
To discover which services were used, heirs will need to screen bank accounts to trace debits or search through the history or favorites on the browser used by the deceased, provided, of course, they have access to the person's computer.
Digital assets
Let us start with the most important asset: bank accounts. Bank accounts are frozen as soon as banks are informed of a death. Subsequently, the account balances are transferred under the terms of the inheritance. All transactions occurring after the time of death are closely screened.
In contrast, access to PayPal accounts is not restricted. To transfer funds that are still in the account, loved ones can use the login credentials, then indicate the deceased person's bank account to which the money can be transferred. If the heirs do not have access, the estate administrator should fax a request (to 0821 230 215), supplying the following documents:
A letter explaining the situation, namely that the account holder has passed away and the estate administrator now wants to close the PayPal account.
The contact details of the estate administrator (email address and telephone number)
Copy of the death certificate
A copy of the will or other legal documents pertaining to the holder of the PayPal account that provides information about the identity of the estate administrator.
Copy of valid identification papers of the estate administrator showing a photo
Instructions indicating what PayPal should do with the account balance
After investigation the account will be closed and heirs will be able to recover the available funds.
Bitcoins can be worth a significant amount. These cryptocurrencies are kept in a digital portfolio that can only be accessed using the deceased person's login credentials. Without this information, the procedure can be lengthy. Loved ones will have to find concrete indications about this account using bank statements and tax records. If there is no acknowledged heir, the whole amount will ultimately be recovered by the government.
Email addresses
Microsoft
This concerns Outlook, Live and MSN email addresses. Microsoft offers the possibility of deleting account archives or having them sent in DVD format to the next of kin. Requests should be submitted together with several documents:
Official death certificate of the account holder
A document attesting that the applicant is the next of kin (legal heir) and/or executor or beneficiary of the user's property, or that he or she has a power of attorney.
A marriage certificate attesting that he or she is the spouse of the account holder
A signed document attesting to the power of attorney
A copy of the will in which the applicant is named as executor or beneficiary
Birth certificates of the account holder, if he or she is his or her parent; or guardianship documents/evidence for legal guardians
A photocopy of official identification papers (showing person's photo)
The applicant will be asked for several items of information in relation to the account such as the date of birth that the person used when setting up this account, the place of residence that was indicated when creating this account and other details. Applications are reviewed individually.
Yahoo!
Yahoo! will deactivate and permanently delete an account after receiving a copy of the death certificate and a copy of the account administrator's identification papers. Documents should be sent to Yahoo! EMEA Ltd (Attn: Legal Department, Block P, Eastpoint Business Park, Clontarf, Dublin 3, Ireland). If the heir wishes to receive the contents, he or she must provide a certificate issued by a French notary establishing succession.
Music, Books and Films
Under law, digital libraries (e.g. on Amazon or iTunes) cannot be transferred. The easiest way to proceed is to keep the deceased person's account active, provided you have the login credentials.
Music, films and TV series on streaming services (e.g. Spotify and Netflix) do not belong to the listeners or viewers. The user license expires once payments cease. Make sure that you cancel the subscription. Otherwise it will renew automatically.
Storage Services
Dropbox deletes files from its servers if they are not accessed after 12 months. Only a court request filed in the US can shorten this timeframe.
In the iCloud terms and conditions, Apple makes it clear that data cannot be transferred. "Unless otherwise required by law, you agree that your account is non-transferable and that any rights to your Apple ID or content within your account terminate upon your death." The account can be wound up and all content deleted upon presentation of the death certificate. To do this, contact Apple Support.
Social media
Social media are like people's diaries and hence have sentimental value.
Facebook
Facebook is the frontrunner in this area. It offers two solutions: closing the account, or changing it into a memorial account. You can also tell Facebook in advance whether you'd like to have your account memorialized or permanently deleted. Designating a legacy contact in advance simplifies succession issues. The legacy contact will have access to your account and will be responsible for it after you pass away.
The legacy contact can do the following:
Post on your wall
Respond to friend requests
Update the profile photo and the cover photo
Download all status updates, photos and shared news (if approved by the deceased beforehand)
But they cannot access personal messages
And they cannot delete the account
The user can also choose to have their accounted deleted after they pass away, once the person's loved ones have informed Facebook of the death.
Memorialized accounts are marked with "in memory of" next to the person's name. Once a profile has been memorialized, the wall and previous posts are visible and friends are still able to write on the person's wall. But the account no longer appears in suggested accounts.
For removing an account, a death certificate is required. For memorializing an account, a eulogy published in the media will suffice.
Instagram
It is also possible to convert an Instagram account into a memorialized account. Unlike Facebook, a memorialized account is no different from a normal one, apart from that it cannot be edited, nor is it public. A request to remove the account can be made online.
Snapchat
The only solution is accounting deletion, which requires presentation of a death certificate. To do that, complete this online form. The procedure is relatively complex as there is no specific choice on the form for indicating that a person has passed away. First, click on "I have feedback", then "Other". Then request removal of the account in the text box. Snapchat will then get in touch to verify the details before removing the account. Unfortunately, the deletion request can only be submitted in English.
Google (Gmail, YouTube)
Google's strategy centers on downtime, the response to which is managed using the Inactive Account Manager. Account owners can determine what will happen with their Google accounts if not used for a certain amount of time, service by service. Either the data is deleted, or it is transferred to a friend or family member. The administrator can designate up to 10 people who can retrieve the accounts and data. Afterwards, no further action needs to be taken. The accounts will close after a period of downtime, which can be set at 3, 6, 12 or 18 months. After this has elapsed, following several reminders sent by email or text, the designated persons will receive an email informing them that the account has been inactive for a period of time. They will then be able to download the data to which they have access. The administrator can also request the account to be deleted after it becomes inactive, based on a predetermined lapse of time.
If no instructions have been left and it is necessary to recover a deceased person's account, a request should be submitted together with a copy of the death certificate (in English) certified by a notary and a copy of the applicant's identification papers, by post or by fax, to Google's headquarters in Mountain View. However, access to an account is not guaranteed in accordance with Google's commitment to protect user privacy.
Twitter
Heirs can ask an account to be deactivated upon presentation of a death certificate. But the procedure is complex. First, you should send a request by fax to Twitter's headquarters in California. Include a copy of the death certificate, copies of identification papers and a signed statement. Once the request has been verified, Twitter will remove the account and delete all data.
LinkedIn
LinkedIn offers a form (in English) so that family and friends (or any contact) can request the removal of a LinkedIn profile. The person submitting the request must provide the name of the account owner, specify their relationship to the deceased person, state the date they passed away, and supply a link or paperwork proving that the person has died.
The deceased person may also have accounts on lesser-known sites or have blogs. As the procedure varies depending on the site, we advise consulting the terms and conditions, then contacting customer service to ask what options are available.
Tooyoo makes managing your legacy easier. We handle everything, from A to Z. Use tooyoo.ch to store all information relating to your online accounts and digital devices. You can choose whether to have them automatically deactivated by tooyoo following your death or have the login details transmitted to your loved ones. Tooyoo simplifies the procedures. All you have to do is answer some questions ahead of time and then everything will be set up for you.
---